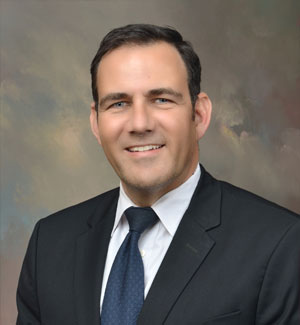 Robert H. Ellis
Murphy & Ellis, PLLC
This month I am celebrating twenty years as an attorney. While I was looking for memorable quotes about where all the time goes, I found this one by old Lord Chesterfield:
Take care of the minutes and the hours will take care of themselves.
I spend the "minutes" of my law practice helping business owners with problems between partners, breach of contract, the unlawful use of intellectual property and many others.
A number of years ago I went to a JBBA meeting looking for a casual group of other attorneys with ties to the beaches of northeast Florida and found one of the most inviting and collegial groups of attorneys in the area. This year I have been honored to serve the JBBA as Secretary. If you may be looking for a truly friendly, talented and engaging group of attorneys to meet with on the third Thursday of every month please join us!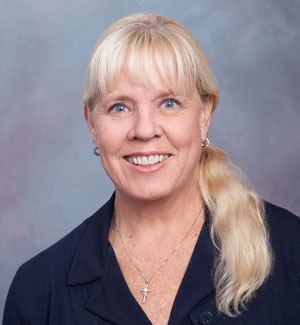 Colleen A. White
Colleen White Law Office
Third Quarter Newsletter
What a July it has been for JBBA!
And what a month full of learning experiences it has been for your President.
On July 5, the JBBA went to Trivia at Lynches Irish Pub attended by myself, Carolyn Herman, Jeff Haynie, and Courtney Walters. What did I learn? I know nothing from the 80's.
On July 13 and 14, as the President of JBBA, I was honored to attend The Florida Bar's Voluntary Bar Association Conference in Hutchinson Shores Resort at Jensen Beach, Florida. What did I learn? Too much to tell! Wow! What a great experience and over the next few months you will notice the implementation of several ideas to improve the JBBA; including this and other quarterly letters with great information.
On July 18, several of the JBBA members and I attended the All Bar Celebration hosted by the Jacksonville Bar Association. The JBA put on a wonderful celebration, including Hors d'oeuvres, beer, wine and cocktails. It was great meeting with all of the other voluntary bars in the area. Our members, myself, Rob Ellis, Mitch Stone, Beth Terry, Gail Dawson, Kathryn Hancock, Ian Weldon, Jonathon Zisser, Ryan Sparks, Judge Bruce Anderson, Heather Quick, and Gregory Redmon all attended and enjoyed the JBA's wonderful hospitality. What did I learn? That the JBBA is the BEST voluntary bar LOL! Everyone envy's the beaches bar and our relaxed way of practicing law. We are indeed lucky!
On July 19 through 22, several JBBA members, myself, Susan Hartman, Heath Brockwell, Justin Drach, and Courtney Walters attended the JBBA CLE Summer Trip just north of Delray Beach at the beautiful Eau Resort and Spa. What a wonderful spot. The CLE, taught by Susan Hartman, was ON A BOAT! That was too cool.
What did I learn? No limits. Having the CLE held on the boat in Palm Coast South Florida was wonderful. Everyone had a great time and Captain Rick made the hours float by!
August 16, brings judicial and congressional candidates, we are honored to have Michael Bateh, Maureen Horkan, La'Rea Hendrix, and Ges Selmont and sponsors, Chelsea Griffin for Cherokee Funding, Jessica Moyer for Cora Physical Therapy, Jacqui Cooley for OrthoClick, and Dr. Bryce Arndt, DC for Baymeadows Injury and Wellness to sponsor our meeting! In June we honored Charles McBurney, Gerald Wilkerson and Kimberly Sadler as judicial candidates. Thank you to all that visited our JBBA meeting and more thanks to the above sponsors!
That's it for the third quarter so far! Keep coming, sharing and being involved in the JBBA!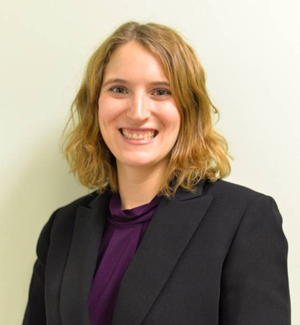 Courtney M. Walters
Law Office Of Courtney Walters
I started my practice as a solo practitioner in Jacksonville Beach in 2011. Since then, my practice has grown to a staff of eight and expanded to a second location in Riverside. It has been said that life holds two certainties: death and taxes. We help prepare for both. We represent individuals and businesses in estate planning, special needs trusts, probate representation, tax controversies, and tax preparation. Because we have licensed tax professionals on staff, we also offer full accounting services. This close working relationship between accountant and attorney provides a beneficial, proactive experience that is of immeasurable convenience to our clients.


In 2012, I joined the JBBA in hopes of developing business relationships with other beach attorneys. Yes, I have received more referrals from fellow members than any other business networking I'm involved in, but I found so much more. The camaraderie among JBBA members is one of the things I love about our association. I've gotten to work together with members on cases, found members willing to offer advice or mentorship, and met some dear friends. I am proud to serve as JBBA's vice president and I'm excited for the continued growth of our bar association.
This year, I have been working to bring the JBBA into the 21st century by revamping our website to facilitate easier networking between members. Members wanting to refer clients to other JBBA attorneys can now easily find those practicing in the desired legal focus area.
The website also allows for us to bring community awareness of JBBA. The Beaches community is a close-knit, but welcoming group--a spirit that the JBBA exemplifies. To deepen our ties to the community, we are planning to add opportunities for our members to be involved with community outreach projects and charity events. Further, we are adding opportunities for non-attorney members to become affiliated members and sponsors.
Please let me or any of the JBBA Board members know if there is anything you as a member want to see from our association or if there are any community events you want to suggest JBBA become involved in. I am looking forward to what we can achieve!